Indigenous Law Centre
The Indigenous Law Centre will be closed until further notice. Our team is now working remotely and our phone lines and emails will still reach us. Please be in touch.
Spring and summer law courses for Indigenous students
The University of Saskatchewan College of Law is offering 50 Indigenous students who have been admitted to a Canadian law school in Fall 2021 the opportunity to complete two first-year courses from May 10, 2021 to July 27, 2021.
Application deadline: April 21, 2021
Learn more on the College of Law's website.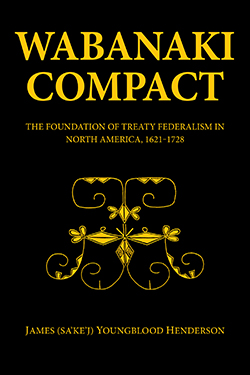 NEW BOOK:
Wabanaki Compact – The Foundation of Treaty Federalism in North America, 1621-1728 by James Sa'ke'j Youngblood Henderson
The Wabanaki Compact presents a legal history of the beginning of trans-Atlantic treaties between the nations of the Wabanaki Confederacy and British sovereign.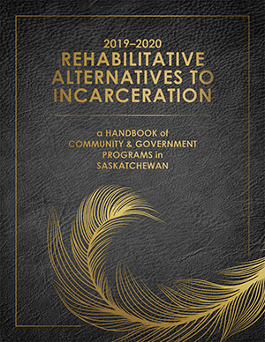 CLASSIC and the Indigenous Law Centre are pleased to announce the launch of "2019-2020 Rehabilitative Alternatives to Incarceration – A Handbook of Community & Government Programs in Saskatchewan". Written by CLASSIC, this handbook is meant to increase awareness about community and government resources across Saskatchewan that provide rehabilitative alternatives to custodial sentences, particularly for Indigenous peoples.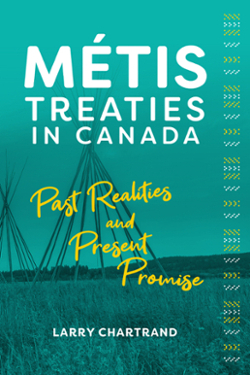 New book on sale now!
Métis Treaties in Canada: Past Realities and Present Promise by Larry Chartrand
Tansi!
About us
The Indigenous Law Centre (formerly the Native Law Centre) at the University of Saskatchewan aims to facilitate access to legal education for Indigenous peoples, to promote the development of the law and the legal system in Canada in ways which better accommodate the advancement of Indigenous peoples and communities, and to disseminate information concerning Indigenous peoples and the law.
Our objectives
Provide and promote access to high quality legal education for Indigenous people throughout Canada, and to provide a positive example of Indigenous legal education internationally;
Undertake and promote legal research and interdisciplinary legal research of Aboriginal or Indigenous matters, nationally and internationally;
Publish legal reference and scholarly materials that reflect a wide range of Aboriginal, Indigenous, and interdisciplinary legal subjects;
Serve as a specialist resource on Aboriginal and Indigenous legal issues; and
Foster national and international relationships and collaboration for mutual enrichment and for joint work on Indigenous issues